Eye Doctors in Sacramento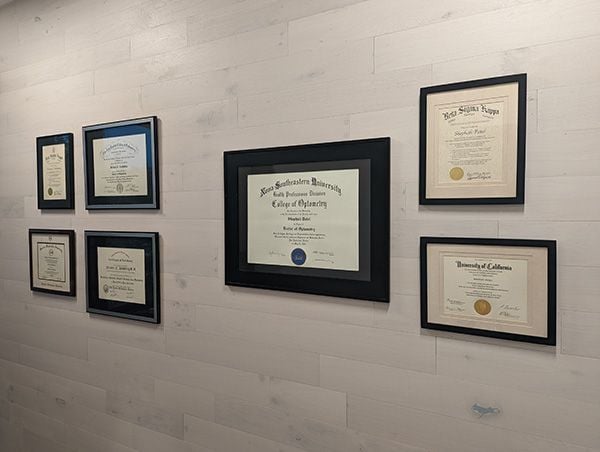 There are many things in this world we can't control. What we can do is keep our eyes open and our vision clear – literally. Arena Eye Care Optometry wants to be more than your eye doctor in Sacramento. We want to partner with you in preventing eye strain and discomfort and addressing any issues that might hinder your vision as they arise.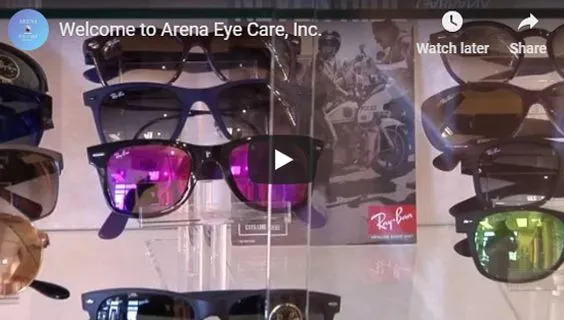 This process beings with an annual eye exam. Just as you should be seeing your family doctor for regular physicals and your dentist for oral health, regular eye exams with a qualified optometrist are the best way to fix problems before they begin. Dr. Holmberg, Dr. Patel, and the rest of the staff at Arena Eye Care Optometry believe that getting to know you and your family and understanding your lifestyle, goals, and needs, is the key to quality eye care now and into the future.
New Technology, Classic Care
We utilize the most advanced technologies available in our eye exams, including ZEISS technology. We can correct many common vision issues (and quite a few that aren't so common), and we're happy to discuss LASIK, Corneal Refractive Therapy (CRT), dry eye treatments, other eye conditions and how your eyes can be affected by systemic diseases. Our team has years of experience treating astigmatism, pink eye, keratoconus, cataracts, macular degeneration, and more, and we're proud of our track record and patient feedback. It all begins, however, with our commitment to the doctor-patient relationship.
That doesn't mean we can't help you improve your vision with a little style. You probably know how far contacts and eyeglasses have come in recent years in terms of both comfort and fashion – and we can provide you plenty of options for both. With our large selection of frames and styles, you can see more clearly while giving others something to notice as well.
Visit Our Optometrists Today
Don't wait until you're sure you need an optometrist. The best care is to strengthen and care for your eyes and your vision now to minimize and prevent problems tomorrow. We even offer an Arena Eye Care Optometry Membership Plan to make ongoing quality care more affordable than ever before. Cost should never prevent you from taking care of your eyes. For more information on the services provided by Dr. Krister L Holmberg and Dr. Shephali Patel in Sacramento or to schedule an eye exam, call us at (916) 419-8167.