Low Vision Treatment by Your Optometrist in Sacramento
If you have low vision, you are not alone. One in 28 Americans over the age of 40 has low vision, according to The Vision Council, and the number of people with the condition will likely rise as 10,000 baby boomers turn 65 each day. Up to 80 percent of cases are preventable through annual comprehensive eye exams, early diagnosis and prompt treatment. Our optometrist can help you learn everything you need to know about low vision and eye health.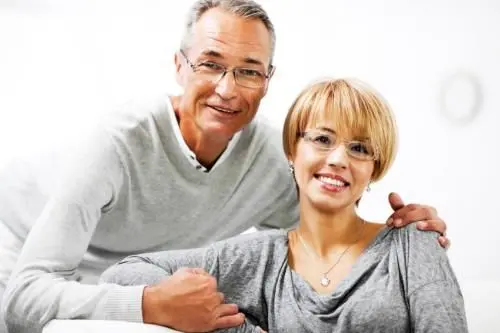 What You Need to Know about Low Vision
Low vision is a type of visual impairment not correctable through surgery, medications, prescription glasses or contact lenses. People with low vision can have partial sight, which means they can see but have blurred vision, blind spots or tunnel vision. Low vision also includes legal blindness, which is vision 20/200 or worse in the individual's best eye.
Low vision is more common among older people but it can develop at any age. Eye diseases, including cataract, age-related macular degeneration, diabetic retinopathy and glaucoma can lead to the development of low vision.
Poor vision can significantly affect a person's independence, quality of life and well-being. Low vision can make every day activities, such as driving, reading, pouring coffee, getting dressed, or watching television, seem impossible. These vision disorders may be increase the risk for other health dangers, such as an increased risk for fall injuries and mental health issues.
Certain risk factors increase the likelihood that low vision will develop.
These risk factors include:
Age
Gender
Ethnicity
Smoking
Family history
Exposure to UVA /UVB light wavelengths
Dietary habits
Our Optometrists Provide Care for Low Vision for the Communities of Sacramento, Natomas, Woodland, West Sacremento, Davis, Elk Grove, Roseville, Rancho Cordova, Citrus Heights, and Carmichael
Optometrists have the expertise, training and tools necessary to diagnose, evaluate and treat low vision. Our optometrist at Arena eye care, Dr. Patel, provides a variety of low vision services and works with Eschenbach low vision aids.
Optometrists use state-of-the-art diagnostic tools to evaluate low vision. Tests include visual acuity tests to determine if you have 20/20 vision and contrast sensitivity to evaluate how well your eyes detect the contrast between objects and their background. Tests also include visual field test to check peripheral vision to the side, depth perception test to check three-dimensional vision, ocular response to glare, a glaucoma test and dilation of the pupils that helps the optometrist evaluate the back of each eye.
If you have low vision, our optometrist can help you select tools to help you see.
Low vision aids include:
Hand held magnifiers
Stand magnifiers
Spectacle magnifiers
Telescopes
Absorptive filters
Reading glasses
Technical magnifiers
Lamp magnifiers
Task lighting
Video magnifiers
Binoculars
Our optometry office is conveniently located at 2087 Arena Blvd # 120 Sacramento, CA, but we serve patients in Natomas, Woodland, West Sacramento, Davis, Elk Grove, Roseville, Rancho Cordova, Citrus Heights, and Carmichael. New patients receive 15% off their first visit. Make an appointment with Arena Eye Care Optometry by calling (916) 419-8167