Contact Lens Exams by our Sacramento Optometrists
Drs. Holmberg and Patel fit a variety of contact lenses to provide our patients from Sacramento, Natomas, Woodland, West Sacramento, Davis, Elk Grove, Roseville, Rancho Cordova, Citrus Heights, and Carmichael with the best comfort, vision and breathability.
Contacts are available for people with astigmatism, multifocal prescriptions, and dry eyes.
We also fit contacts for complicated conditions like keratoconus. Dr. Holmberg specializes in fitting scleral contact lenses to improve the vision and lives of those who cannot achieve good vision with regular glasses and contacts.
We utilize precision corneal mapping to fit the ideal contact lens.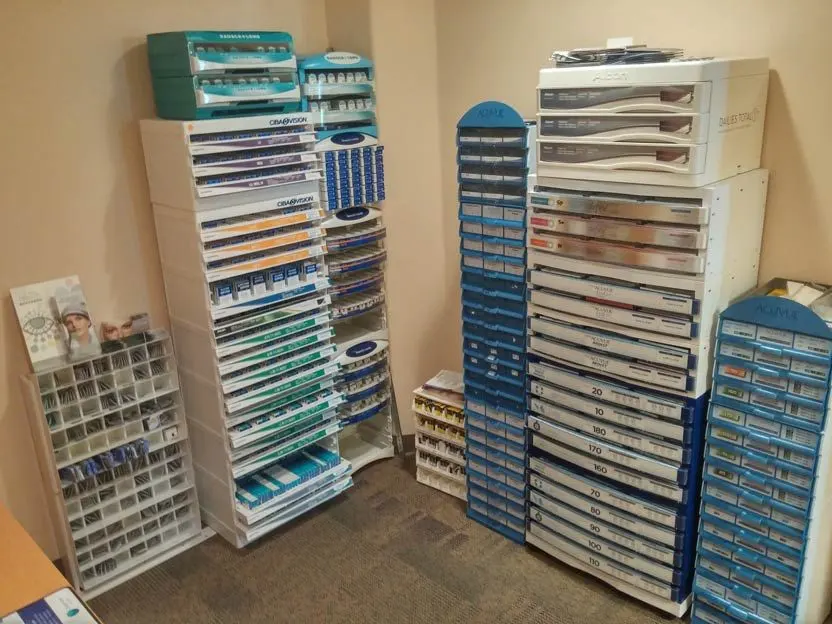 We partner with ReorderContacts.com so that you can order contact lenses at your convenience and receive the best quality of care. If you already have an account, click on the link below, login to access your prescription and place your order. If you don't have an account, click on the link below, enter as a new customer, then provide your prescription information.
Evaluation
Prior to prescribing contact lenses, Dr. Holmberg and Dr. Patel determine what level of vision correction you require. Refractive error (commonly known as nearsightedness, farsightedness, or astigmatism depending on the error) is evaluated by measuring how the eyes focus when a series of different lenses are placed in front of them. An optometrist may use either a phoropter or an automated instrument to take these measurements. To schedule an appointment for a vision evaluation with our Sacramento optometrist, call (916) 419-8167 today.
Corrective Lenses
After determining the level of refractive error, Dr. Holmberg and Dr. Patel work with you to determine whether contact lenses or glasses are best for your lifestyle. If you suffer from certain conditions, such as dry eye or allergies, glasses may be the most comfortable corrective solution. Contact lenses are available in either soft or rigid gas permeable form. Contact lenses need to be changed daily, weekly, bi-weekly, or monthly, depending on what type of lens you select. Specialized contact lenses, such as bifocal contact lenses, are also available for patients with special eye conditions. Call us at (916) 419-8167 if you are interested in learning if contact lenses are a good fit for you.
Cosmetic Lenses
Advances in contact lens technology have created great options for cosmetic and prosthetic lenses. Custom contact lenses can be created to camouflage any color variation or irregularity and produce a natural eye color. Cosmetic lenses are also available to transform your eye color. Call us at (916) 419-8167 and speak to our knowledgeable staff if you are interested in modifying or changing your eye color with contact lenses.