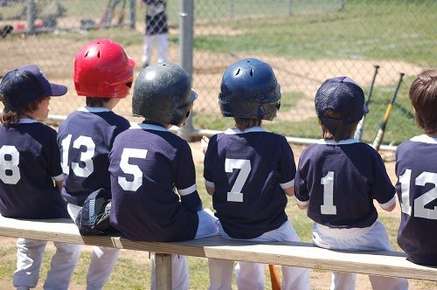 Good peripheral vision is a commonly overlooked attribute in great athletes. Some say peripheral vision gave Wayne Gretzky his incredible on-ice awareness. Peripheral vision helps race car drivers know when to pour on the speed and allows baseball players to tag a runner out as he slides into third. Peripheral vision is important to your game too, no matter what sport you play.
Peripheral vision is the area of vision 3 degrees outside of central vision that you use to see items directly in front of your eyes. Peripheral vision can be described as everything you can see just outside of your direct line of site.
Central Vision vs Peripheral Vision
The human brain uses central vision for clarity and color. The athlete's brain uses central vision to connect the racket to the tennis ball, for example. An optometrist will check an athlete's central vision as well as his or her peripheral vision.
Your brain uses peripheral vision to detect your own movement and the movement of items around you. Because of the eye-brain connection, peripheral vision is directly associated with anticipation and reaction speed. Your brain also uses peripheral vision to determine the shape of objects near you. This helps a soccer player tell the difference between the ball and another player as they come into his central vision.
Good peripheral vision is essential to self-preservation. The risk for injury in contact sports is greater when the athlete is not aware of the hit he or she is about to take. A boxer, for example, can turn his head away from an opponent's oncoming glove. Making regular trips to an optometrist to check peripheral vision health reduces your risk for serious injury when playing sports.
It is impossible to expand your peripheral vision beyond 180 degrees but routine optometry care can improve your peripheral awareness. Optometry associations recommend checking each eye individually for peripheral vision as part of a regular sports eye exam. According to industry research, peripheral vision training should be tailored to the particular sport the athlete plays.
Athletes of all levels, from beginners to professionals, should have complete eye testing by a qualified optometrist. Peripheral vision tests should be a part of yearly exams. Highly qualified optometrists can also provide sports-specific peripheral vision training to improve performance and reaction time while reducing injury rates. Contact your local optometrist today to learn more about good peripheral vision in athletes.
Source:
American Optometric Association Sports Vision Section: An Athlete's Eyesight: What You Need to Know When Conducting Pre-Season Vision Tests